Is Assisted Living Ideal For Seniors With Disabilities?
Aging brings with it several limitations and difficulties for everyone. For a senior with disabilities, trying to do anything can be even more challenging. Assisted living can be an ideal solution for seniors with disabilities.
Assisted living communities are set up to support and care for all types of age-related conditions. These communities also go to great lengths to cater especially for seniors with disabilities. They design the premises to be safe and easy to navigate. All staff are highly trained to provide the higher level of support and care that seniors with disabilities are likely to need.
The type of assistances that these communities provide range from housekeeping and personal care assistance to nutritious meals, medication management, and social activities. This creates a safe and supported environment that seniors with disabilities would find difficult to get if they lived alone.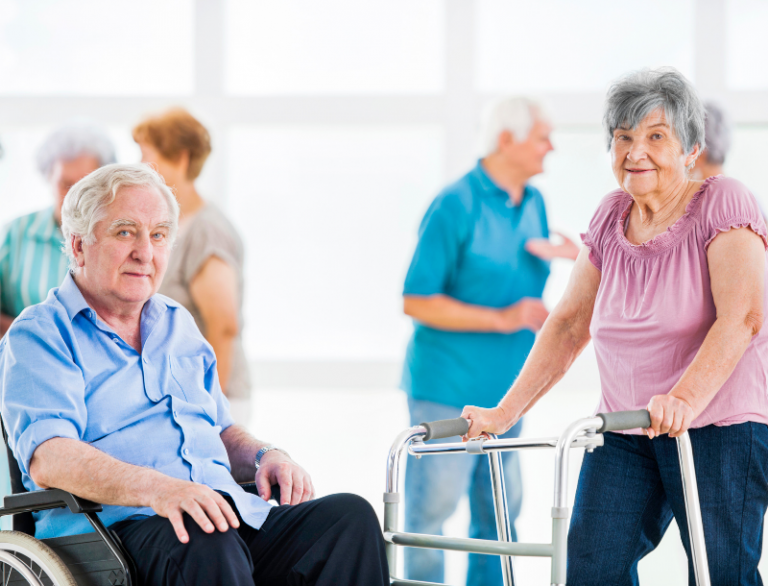 4 Categories Of Disabilities
There are several types and levels of disabilities. In general, they can be separated into four categories:
-Physical disabilities include conditions that limit a person's movements.
-Sensory disabilities such as vision or hearing loss prevent a person from being fully independent.
-Intellectual disabilities include conditions such as forgetfulness or learning difficulties.
-Mental illness may range from feelings of loneliness to anxiety or depression.
How Disabled Seniors Pay For Assisted Living
Most assisted living offer only a private pay option, where families have to cover the entire cost. If care is recommended and certified by a doctor, seniors with disabilities can get the cost covered by Medicare and Medicaid. However, this is only possible in facilities that accept Medicare and Medicaid.
Seniors with disabilities may also be qualify for funding from local city or county authorities. It is always a good idea to explore the assistance options available in your city or county to determine whether or not you are eligible for any type of financial aid.
Can Social Security Disability Benefits Pay for Assisted Living
Yes, social security disability benefits can pay for assisted living. Anyone who cannot work because of a disability is eligible to receive social security disability benefits. You should know though that the disability must fall within the federal government's definition of disabilities that qualify for these benefits. In general, only seniors with complete or long-term disabilities can avail of these benefits.
If you are eligible, the money you receive through these scheme can be used to cover the cost of any type of care that you need. This includes in-home care as well as the cost of assisted living care.