Aging is often accompanied by a number of limitations, ranging from restricted mobility and memory loss to problems with hearing or vision.
The onset can start at any time and usually gets worse with age. These restrictions can make it difficult for an elderly person to go about their daily activities independently. Visual problems can make it particularly debilitating.
Visual Problems And The Elderly
Visual problems in the elderly start off very slowly but they can then progress very rapidly. Most common visual problems that seniors experience are macular degeneration and glaucoma.
Seniors with diabetes are also susceptible to diabetic retinopathy. Although some of these can be controlled, they cannot be reversed.
As the problem advances, seniors with visual issues become increasingly more incapable of reading notifications, messages or even food labels. Not only can this hamper their ability to perform even the most basic activities but it can also increase the risk of falls, fractures, and other injuries. This is where assisted living can help.
How Assisted Living Can help
Assisted living for seniors with visual problems in Palos Verdes are well prepared to deal with all types of age-related problems. These facilities have full-time staff who are on hand to offer whatever help is needed.
All of the staff are knowledgeable and trained specifically in the various issues that are common in the elderly. They receive special training with regards to how to help senior residents overcome their limitations and thrive despite them.
With regards to visual problems in seniors, assisted living staff are adept at helping residents overcome this particular disability. They offer help with reading mail and communicating with family and friends so residents continue to feel connected with love ones. This is especially crucial as the lack of communication can bring on feelings of isolation and depression.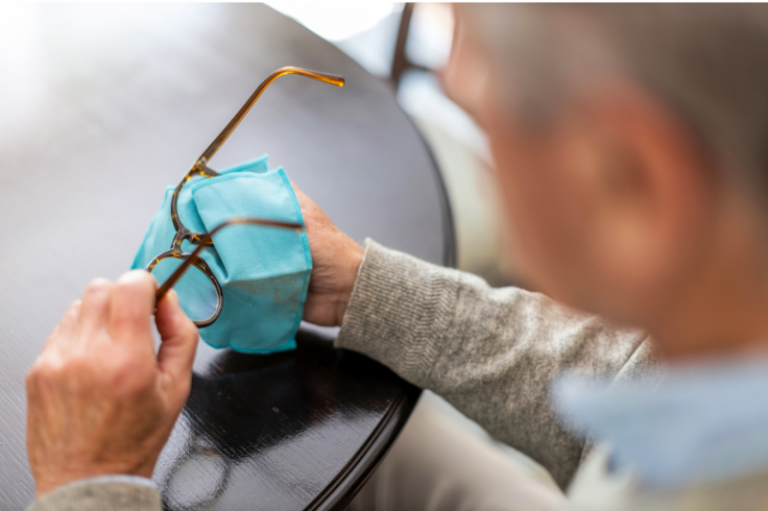 Another important aspect of assisted living for seniors with visual problems in Palos Verdes is that the facilities are designed keeping their residents' limitations in mind. The premises always have clear walkways to avoid the risk of residents tripping and falling over obstructions in their path. The furniture and other fixtures on the premises have smooth edges so residents don't hurt themselves if they bump into anything.
In addition to the layout of the premises, senior living facilities offer residents with visual problems assistive optical devices such as magnifying glasses for reading emails or newspapers or watching TV. Moreover, residents don't need to worry about not being able to read food labels or labels on prescription bottles.
The staff usually take charge of administering medications to residents who are unable to do it for themselves. They ensure that each resident is given the right dosage at the prescribed time so there is no risk of accidently taking the wrong medication or overdosing.
Overall, assisted living for seniors with visual problems in Palos Verdes offer residents comfort and peace of mind, while helping them feel more empowered and capable.